Most business owners are not aware of the importance of cleaning air vents and the impact that they have on their commercial property. There are many reasons for why cleaning is so important but before that, it's crucial to understand air vents and their role. This way, you can completely grasp their significance not only for your life but also for everybody else's.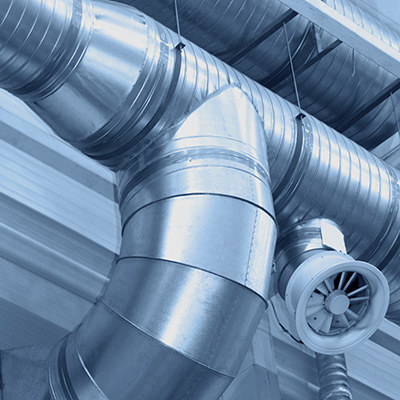 What is the Role of Air Vents?
Also known as air ducts, air vents are where the actual air flows in and out on your house or establishment. They are sort of like a conduit in which the air could be heated or cooled, giving it a rather very important role in any property. This is the only way you can control the heating and cooling systems in a facility and the main reason why you must always make sure your air ducts are cleaned on a regular basis.
Hiring Professionals for Air Duct Cleaning
You can easily get your air ducts cleaned to the last bit by hiring a team of professionals that can efficiently perform this job. Our team will make sure that the air vents in your home are free from dust and germs, providing you with fresh air to breathe and a healthier lifestyle overall. They also offer commercial dryer vent cleaning and restaurant dryer vent cleaning making sure that offices, shopping malls, restaurants, fast foods, etc. can also benefit from these services.
Why Air Duct Cleaning is Important
There are many other advantages of regular air duct cleaning besides maintaining a fresh air and environment. For one thing, dust is the number one culprit in breaking your air conditioning and heating systems. This goes especially to those who have centralized cooling and heating establishments and/or homes. Specks of dust can easily clog up these machines, stressing the air passages and making it very hard for the equipment to do its job properly. In the end, you will not only have to deal with dirty air but you will also be spending a lot more on electricity bills thanks to the extra work your AC or heather has to input to maintain an optimal temperature. That being said, maintaining a clean ductwork will help reduce your energy usage, make sure your equipment works well and ensure you enjoy the perfect temperature for your establishment.
Get Your Air Ducts in Good Shape
If you want to avoid unfortunate situations that cost you money and bring a lot of inconveniences to your business, it's best to opt for professional air duct cleaning. Our team from Air Duct Cleaning Studio City will take care of your commercial establishment and make it a comfortable environment for your employees as well as customers, making sure they'll be happy to return every time. Call us today for an appointment!